How to draw a Broken Heart Step by Step | Easy drawings
How to Draw a Broken Heart
Three Parts:
When you're learning to doodle as a young child, a simple heart was likely one of the first things you learned. With only two rounded arches and a singular point, you don't need to be a professional artist to sketch a heart. However, life isn't always happy and lovey-dovey, so what about drawing a broken heart? With only a few extra steps, you can draw a broken heart easily.
Steps
Creating Your Outline
Draw one side of your heart.

It's best to use a pencil while you're learning how to draw a broken heart. This will allow you to easily erase mistakes. Begin at the top by drawing a semicircle. Then, extend your line downwards at a diagonal.

This first step is no different than if you were drawing a regular, intact heart.

Sketch the other side of your heart.

When you begin, do not connect it directly to the first side. The second side of your heart should be mirror image to the first. However, instead of joining the two sides together, as you would with a normal heart, leave a tiny bit of space.

In other words, you should have a small gap between the two semi circles forming the top curves of your heart, and there should be another small gap where the point would normally form.

Use the circle, circle, triangle technique.If you don't feel comfortable or capable drawing the two sides of the heart free hand, you can use the shape technique discussed here. This will walk you through drawing the full outline of a heart, and then you'll simply need to use your eraser to create tiny gaps at the top and bottom of your finished heart.
Drawing the Crack
Create a jagged edge down one half of your heart.

Start at top of one of your heart halves, where you left a small gap. Then, create a jagged edge that extends downwards towards the tail of that half, where it normally would meet in a point. This should create a separate half, complete with a jagged edge.

This is why you left the two gaps when you drew the outline of your heart. It will allow you to have a bit of space between the two broken pieces.
If you didn't leave a gap, you can always draw your jagged line anyways. The heart will still look broken, just not in two pieces.

Draw a second jagged line down the other side.

However, this time, carefully draw it so that it would fit into the other side of the heart like a puzzle piece. In other words, where the first half juts in, the second half should poke out. It should appear that, if you were able to bring the two pieces back together, they would fit.

This doesn't have to be perfect. You can just eyeball it, and use your first half as a general reference for how the second half should look.

Double-check your handiwork.The beautiful thing about working in pencil is that you can easily fix any mistakes. You can redo the jagged edges, round out the top more, or make any other corrections you need. Make sure you are pleased with your pencil outline before outlining it with a pen or maker, or adding color.
Adding Details and Color
Add any details you like.You can make your heart look three-dimensional by adding shading around the borders. You can emphasize the damage done to the heart by adding bandages, additional scrapes and cuts on either half, or even drawing tears coming off the heart. You can even add arrows or knives entering the heart, piercing it. You can get really creative with your additional details.

Color your heart.Again, this step is completely up to your personal preference and creativity. You can stick with a traditional red, or you can certainly mix it up. Set a dark tone by coloring out heart black, or use several colors to create bruising or extra blood around the broken, jagged edges. It's your drawing, so there is certainly no wrong way to go.

Complete your broken heart.Outline the entire thing in a dark black to make it pop, or leave it as it is. You can add text around it, such as quotes about heartbreak or a message about someone who has hurt you. Let any marker ink dry fully before touching it.
Video: How to draw a Broken Heart Real Easy for kids and beginners
How to Draw a Broken Heart images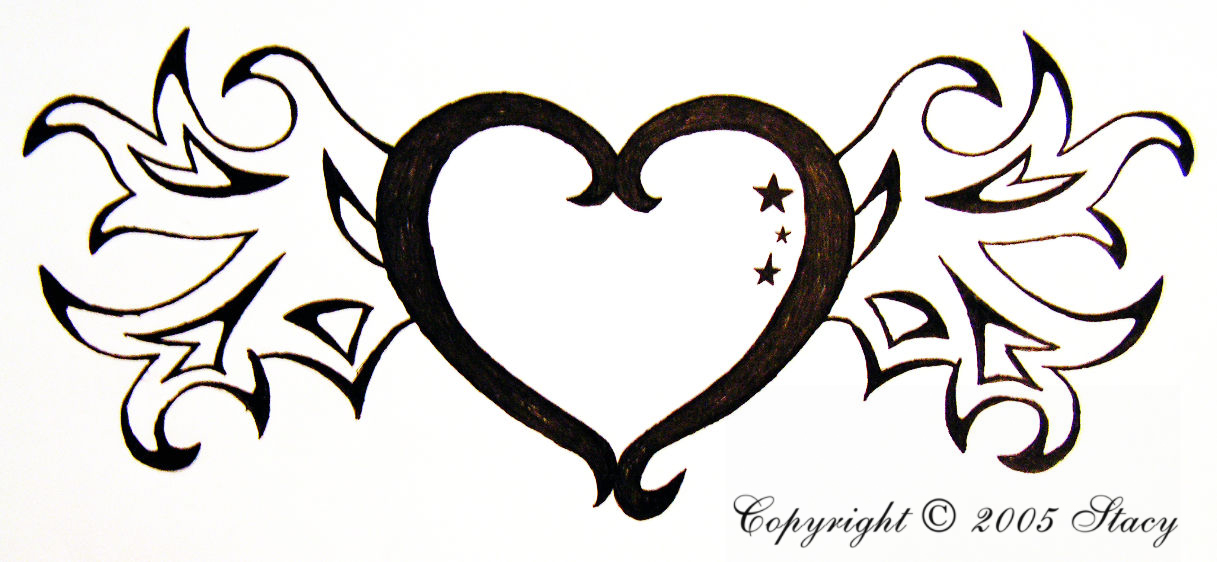 2019 year - How to Draw a Broken Heart pictures
How to Draw a Broken Heart recommend photo
How to Draw a Broken Heart foto
How to Draw a Broken Heart new photo
images How to Draw a Broken Heart
Watch How to Draw a Broken Heart video
Discussion on this topic: How to Draw a Broken Heart, how-to-draw-a-broken-heart/ , how-to-draw-a-broken-heart/
Related News
The idea that collusion could be legal is absurd
Ultramarathoners Discipline Helps Her Outrun MS Symptoms
5 Ways to Make Sure Your Doctor is Listening to You, and Not Just Treating You Like a Walking Checklist of Symptoms
The TLC Diet: What You Need To Know
How to Give a Tattoo As a Present
What it was like to take a 49 course on Chinas political ideology
How to Date a US Navy Sailor
Here's Why Kayla Itsines' Workouts Are Taking Over the World
Don't hold a meeting without an agenda
Garbanzo Pasta
Date: 02.12.2018, 13:22 / Views: 94534
---